Singapore is full of exciting and homely neighborhoods where you can settle down. One of them is Pasir Ris, which is on the east coast of Singapore. Pasir Ris is well known as a weekend getaway for families or groups who want to have a barbecue party near the beach. There are plenty of chalets in the area, but on top of that, it's also a great place to live.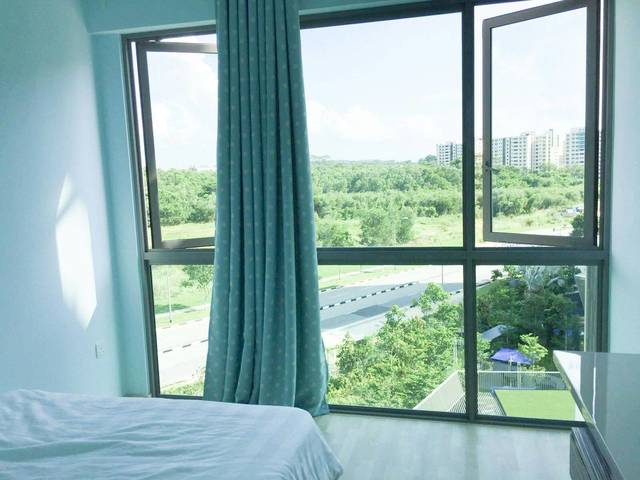 Here's why living in Pasir Ris has its benefits:
1) You'll be very near the airport  Singapore's main international airport, Changi, is also located on the East Coast. So if you need to travel often, especially for work, this area is ideal for you. Imagine the cost you'll save on taxi fare, as well as being able to reach the airport quicker and in time for check-in without much stress.
2) Lots of free space on trains  Pasir Ris is the last stop on the rail line, which means you'll be one of the first to board it in the mornings, and don't have to squeeze your way through the crowds to secure a space. Returning home can be equally pleasant, as you'll experience crowds thinning out the nearer you get home.
3) An Uncrowded Neighborhood  Pasir Ris is one of the less crowded areas in Singapore, which means you won't have to experience too much traffic jams, or crowds when you want to go shopping at IKEA, Tampines. You probably won't have to line up very long for food either.
4) Plenty of Beaches  If you like sand and sea, then Pasir Ris is the place for you. With Pasir Ris beach within walking distance, you won't have to worry about not having a place to relax and unwind with a bit of nature.
5) Plenty of Entertainment  With the Wild Wild Wet Theme Park just at your doorstep, there won't be such things as boring weekends. If the water park doesn't excite you, then take a stroll to NTUC Downtown East or Pasir Ris Park for some fun times.
It is evident Pasir Ris offers many benefits to those who choose to stay there. If you're looking for a Pasir Ris condo for rent, don't worry as there are plenty of options available to fit your needs and requirements. You'll no doubt find a happy home in this neighborhood by the sea.